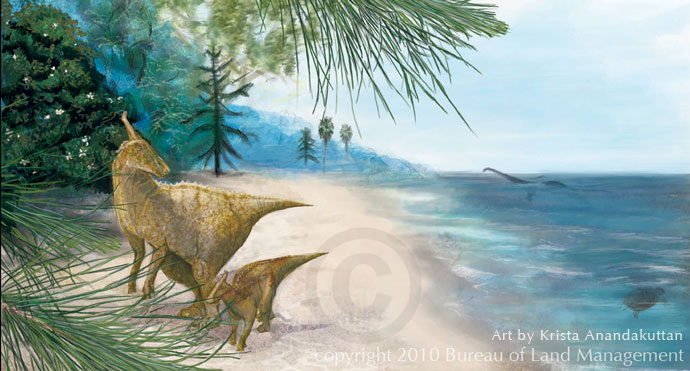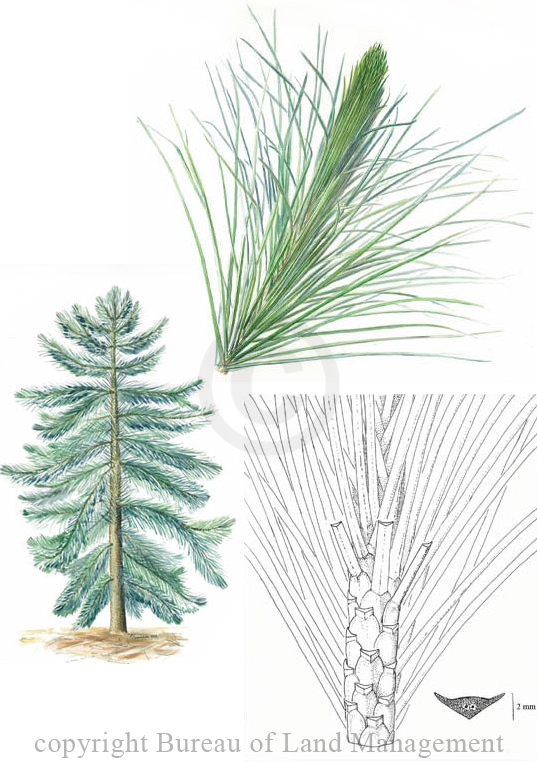 "Cretaceous California" is a view of the terrestrial-marine interface of the Moreno Shale region, covered in shallow seas during the Cretaceous period. It features flora and fauna found in the fossil record, including Margeriella Cretacea, the extinct Moreno Conifer. I accompanied a BLM crew and expert paleontologists on an excavation of fossil remains that were later identified as a mososaur.
This piece served as an engaging focal point for numerous applications: Published on the BLM website, on-site interpretive panels for the general public, this piece also visited the Pacific Grove Museum of Natural History in an educational exhibit featuring the history of fossil-finding in the Moreno Shale region.
Below are three detailed illustrations of the extinct Moreno conifer, Margeriella cretacea: a full view, a close-up of a branch tip with needles 12 inches long, and a black and white magnified view of scales and cross-section of a single needle.
Copyright Bureau of Land Management