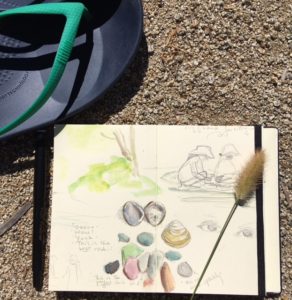 Create a Summer Nature Journal
with Krista Anandakuttan
SITTING ROOM WORKSHOP
Saturday July 20, 10 am- 1 pm
FREE
Celebrate summer with your own nature journal! See a variety of examples and develop your own unique style. Create your own pages of studies and see how much more you notice the world around you. Part outdoor exploration, sketching and note-taking, Krista will introduce some of her favorite observation and field techniques. For all ages, beginner to experienced; children with an adult.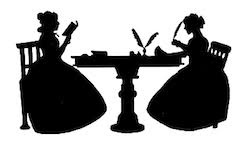 The Sitting Room
2025 Curtis Drive
Penngrove, CA 94951
More details on Sitting Room website:
http://www.sittingroom.org/events.html
_____________________________________
Birds – Art – Life – the Art and Science of Birds
Bird portraits, field trip, sketching from live raptors, 3D nest sculptures, bird call and evolution games- we had a great time!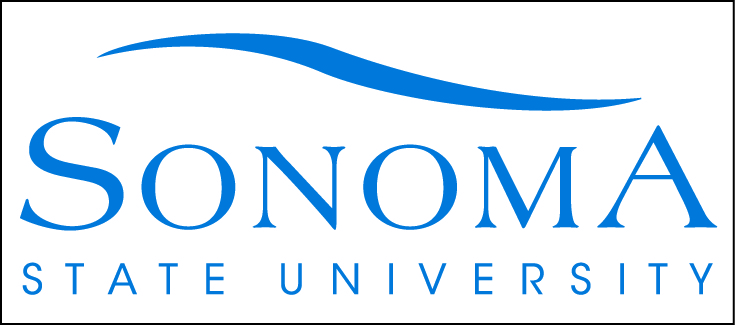 Sonoma State University, EXCEL for Youth
SUMMER 2018, Session 1 – June 11-15, M-F
register here, at SSU extended education
---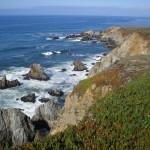 Wild Coast Journaling
Meets at Bodega Head; this is an outdoor class
register through SRJC Community Ed SUMMER 2018. Materials: Your own choice of sketchbook/plain paper journal, a pencil & ball point pen (colored pencils/watercolors are optional). Ages 15 to adult, all levels welcome.

---
Science Art: Pen & Ink, focus on birds
Meets in Zoology Classroom, 1860 Baker Hall
Materials list includes Bristol smooth paper, India ink, nib and fine felt pen. Ages 15 to adult, all levels welcome!

---
---
References and Interesting Links
Cornell Lab of Ornithology's interactive and video resources https://academy.allaboutbirds.org/media-library/
Searchable database of plant, animal, + habitat photos http://calphotos.berkeley.edu
Searchable illustration directory: Medical Illustration Sourcebook www.medillsb.com
California Native Plant Society cnps.org
Guild of Natural Science Illustrators gnsi.org
Limpets.org is a citizen science program that monitors the coastal ecosystems of California
My recent article on science illustration is published here: http://www.youshareproject.com/illustrating-science/
& Artists:
Scratchboard ink artist Trudy Nicholson www.science-art.com/member
Artist Margaret Mee illustrates the Amazon Rainforest http://botany.si.edu/botart/mee.htm
Marine biological illustrator Ernst Haeckel, 19th century– click on the images for enlargements  http://caliban.mpiz-koeln.mpg.de/haeckel/radiolarien/
Albrecht Durer, fine artist of the 16th century– click on the images for enlargements http://www.albrecht-durer.org
Maria Sibylla Merian, 17th century, insect metamorphoses http://www.getty.edu/art/exhibitions/merian/
daVinci journals http://www.drawingsofleonardo.org
Environmental and Eco Art: Women Eco Artists Dialog weadartists.org
---
---