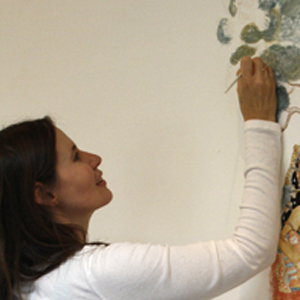 About Krista
---
I work with scientists, organizations and educators to make science accessible, creating images that communicate and engage. Find me on cliff edges, in museum vaults, classrooms and jungles… Science illustrator since 2008!
Select Illustrations
---
Carex xerophila (Cyperaceae), a new sedge from the chaparral of northern California by P.F. Zika, L.P. Janeway, and B.L. Wilson.
Studies of Malagasy Eugenia (Myrtaceae)–II: Four New Species, Including One eaten by Black Lemurs on Nosy Be" by N. Snow
Chinook Salmon, A Journey
California Archaeology Month Poster
Cretaceous Life of the Moreno Shale region
Hawaiian Coral Reef, mural
Empire Cave Invertebrates interpretive panel
A Collaborative Computer Classroom
Fern Life Cycle
see these and more, below…
Found in
---
Rhodora
UCSC Natural Reserve
Madroño
Harvard Papers in Botany
Systematic Botany
Bureau of Land Management research archives
JBRIT
Instructional materials, SRJC Community Ed programs, SSU Extended & International Ed programs
Seton Scientific Inc, website
Willamette Valley Natural Reserve
Inclusive Fund
California Department of Fish and Wildlife, education and outreach materials
…